select Social innovation design projects
(projects where you'll gauge and prototype the implementation of a social innovation technology - water filter, vision technology, energy solution, etc. - or a new model such as youth empowerment program, environmental solution, education program)
Artisans in the communities we work in have the know-how to make beautiful and traditional bracelets that are an important part of their cultural heritage as well as a source of income for them and their families. Their current market is oversaturated with similar products, but there is demand and enthusiasm for these products on college campuses abroad. Our 2018 students worked on the business model of the project in order to make it as sustainable as possible, as well as consulted with our artisan partners, Mushuk Kawsay, to solidify their brand.
Students from Duke and Maryland present a medium-term project plan and fiscal sponsorship application to the Director of CEFAM in Quetzaltenango as part of their third consultancy meeting. These materials are integral to the fundraising strategy they have developed with the CEFAM leadership team and will help them expand and provide legal, social and economic support to the women they help.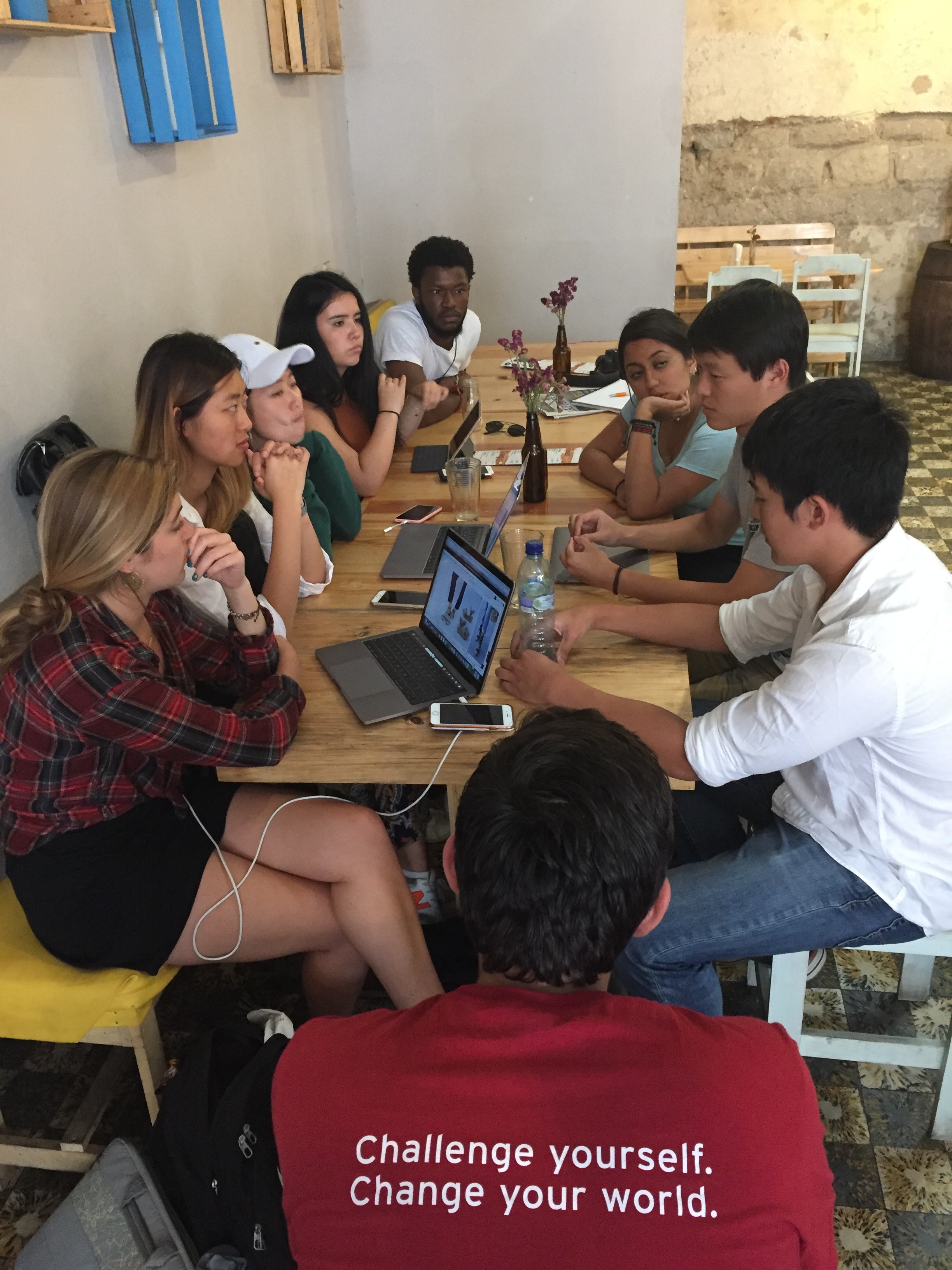 Students from Duke and Maryland are discussing ways to use their Social Innovation Fund to maximize their social impact and its sustainability. They are considering investing in a networking event to pitch the El Colaborativo and that could serve as blueprint for other network expansions efforts in other regions, or creating more effective marketing materials for health campaigns and products sales by social enterprise SolCom, that could also be replicated in all their regions of operations.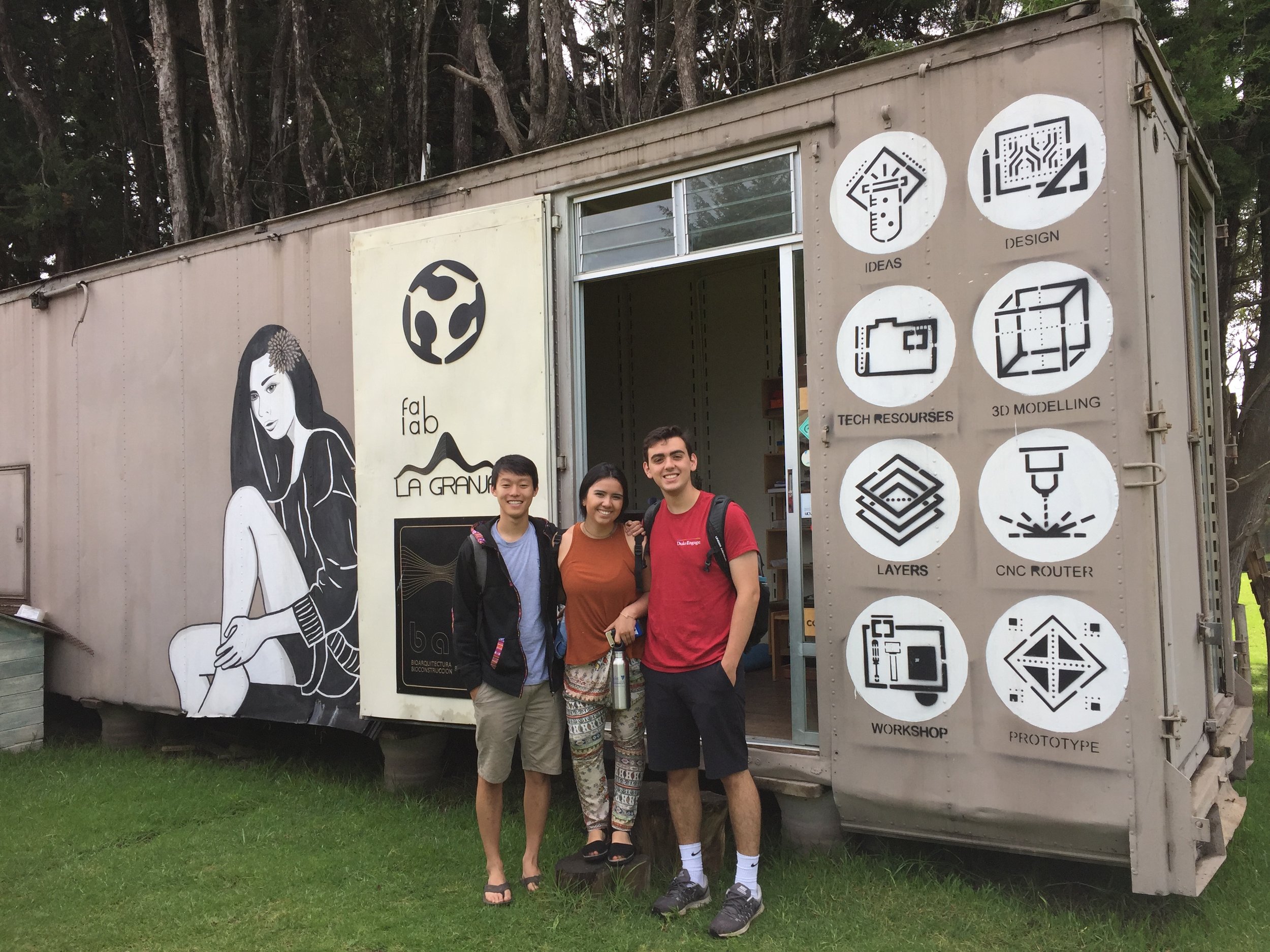 The goal of Boxed Impact is to leverage students, volunteers, missionaries and impact focused people traveling to developing world countries as a means to deliver high-impact solutions to community members and open new opportunities for social innovators and local NGO's. Our interns worked with us to address the unique challenges of this project and identify the best distribution methods, box contents, and strategies for measuring impact.
select organizational consulting projects
(projects where you'll provide strategic & tactical advice to a local organization, education/health organization and/or local social enterprise and consult on everything from marketing to performance evaluation to program design)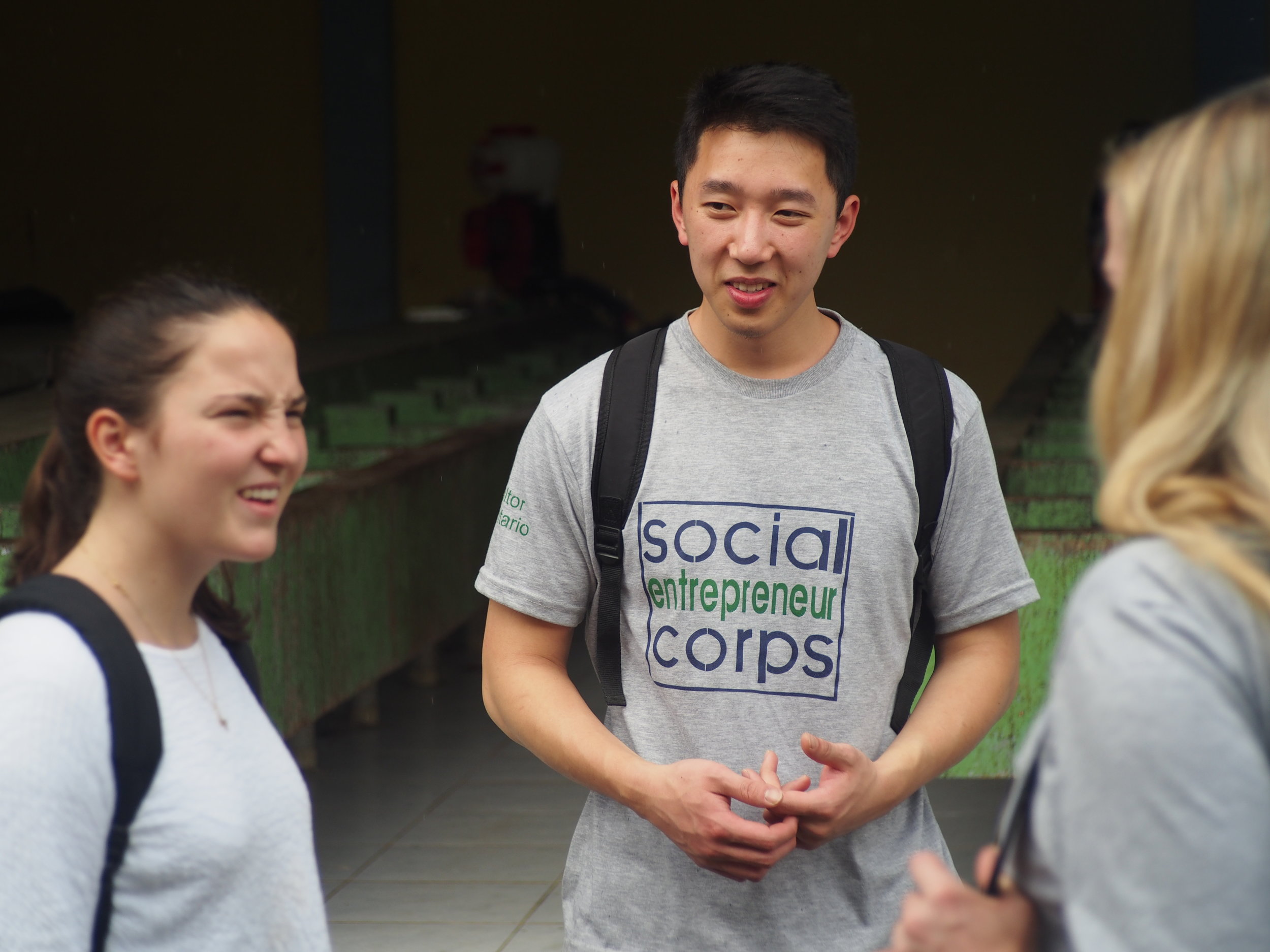 El Wagrero Fabrica de Quesos
El Wagrero is a cheese factory in Saraguro, Ecuador that came out of a project started by Fundacion Kawsay in order to create economic opportunity for small farmers around the Saraguro area. Our students have worked with them on best practices in finances, market studies for new products, and marketing.
Pakaritampu is a community tourism project in the community of Ñamarin, Ecuador. Our students have worked in Ñamarin for various years and were able to consult directly with the community in order to help them market their current tourism packages, develop new ideas, and bring to life their dream of developing their "tourismo vivencial" concept and strengthening their current offerings.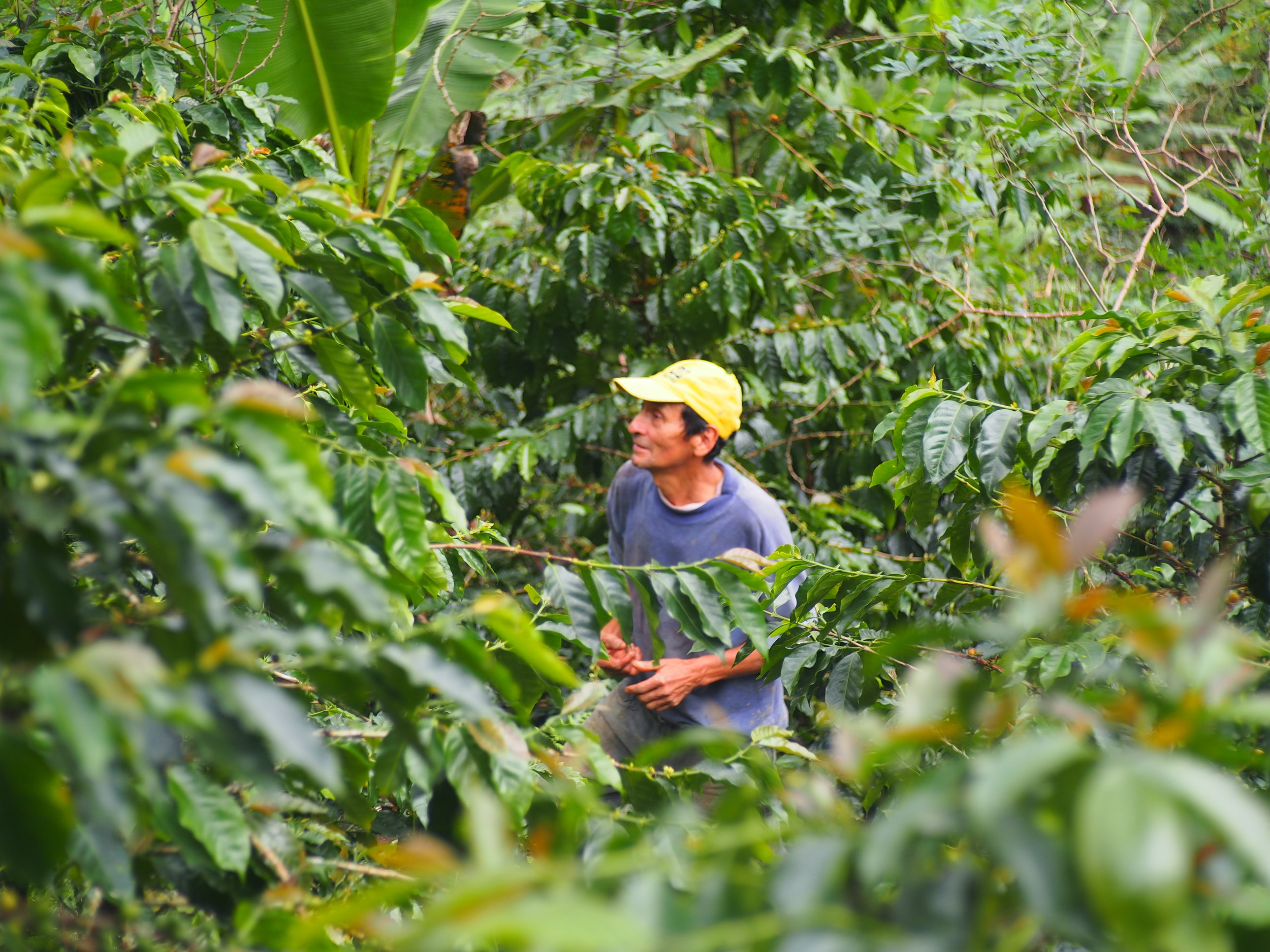 Tourismo Comunitario San Vicente
San Vicente de Caney is in the Amazon region of Ecuador and is working towards creating a sustainable community tourism project as a means of preserving and sharing their culture while creating economic opportunities in their community. Our students consulted with them in order to give them recommendations and best practices for hosting tourists in their community as well as how to best market and promote their project.